BEFORE ACCESSING, DOWNLOADING, OR USING THIS OR ANY OF THE SOUND OF STARS FREQUENCIES, YOU MUST READ AND AGREE WITH AND TO OUR DISCLAIMER.  TO REVIEW THE DISCLAIMER, CLICK THE 'CATALOG' BUTTON PANEL BELOW ; (NOT RECOMMENDED FOR USE BY PERSONS WITH EPILEPSY, MIGRAINES, SEIZURES AND RELATED).
<![if !vml]>

<![endif]>
<![if !vml]>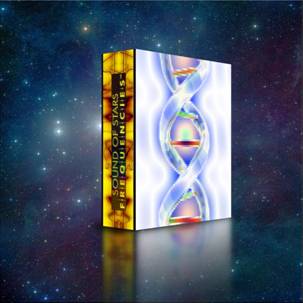 <![endif]>
WATCH DEMO ON YOUTUBE – CLICK HERE
<![if !vml]>

<![endif]>
USERS REPORT THEIR EXPERIENCES
Comment From: Idris Fashan ;
"...your DNA was so INTENSE!
I literally felt like a sparkler on a cake shimmering on the inside."
Comment From: "Keith" -powermkt1
Here are some notes after purchasing / downloading and listening to Doc's new DNA transmutation mp3.
1) Metallic Taste in Mouth (very strong)
2) Spherical thinking? Began seeing vivid 3/4D visions in my mind (see the movie Inception?)
3) Body felt: "tuned up", completely balanced.
4) Received a few clear inspirational ideas on projects that I am working on that were stuck.
Doc - keep up the good work!
-Keith
<![if !vml]>

<![endif]>
ACCESS AND DOWNLOAD THE FULL VERSION OF
THIS FREQUENCY TRACK OF SIXTEEN MINUTES,
HERE ON THIS PAGE.
<![if !vml]>

<![endif]>
IMMEDIATE ACCESS AND DOWNLOAD CLICK HERE
OR SAVE $10.00 OFF THE NORMAL RETAIL PRICE BY
IF YOU PURCHASE AT THE SPECIAL SALE PRICE, YOUR FREQUENCY WILL BE MADE AVAILABLE TO YOU WITHIN 24 HOURS OF PAYMENT AND YOU WILL RECEIVE ACCESS AND PASSWORD INFORMATION VIA EMAIL.
<![if !vml]>

<![endif]>
INSTRUCTIONS FOR USE;
First, grab a notepad and pen and keep these close to you.
Once you have downloaded this track, set your volume fairly loud
but within comfort levels.
Loop the track and allow it to play for a minimum of 20 minutes.
Close your eyes and sit in a comfortable position, breathe deeply in
through your nose and out through your mouth.  Relax. 
Pay attention to what you are experiencing.
Once the experience is over, grab your note pad and pen and write
down the details of what you felt, saw, thought, experienced. 
Report these effects to our group(s).
<![if !vml]>

<![endif]>