<![if !vml]>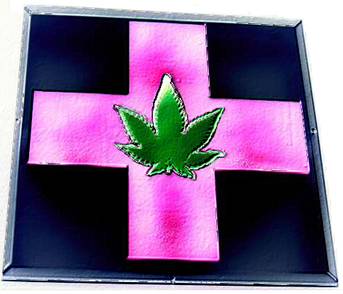 <![endif]>
<![if !supportLineBreakNewLine]>
<![endif]>
<![if !vml]>

<![endif]>
<![if !vml]>

<![endif]>
FEEL THIS WORKING IN UNDER TEN SECONDS!
This prototype is the first frequency track of a series, now available for your eclectic sensory review.
I finally cracked the code on this one.† Easily as challenging as the Salvia Divinorum frequency series to create, the Marijuana encoding didnít happen easily.
This track, for most users, will induce a delightful and stunning ride.†
What can you expect from this track?
Notice how the colours your eyes normally see suddenly seem to dramatically brighten and become more vibrant.
Experience the same kind of body vibration of lifting, coasting, floating on the air, rising and descending and REALLY feeling this Ė FAST Ė as if the THC just hit your bloodstream NOW!
Anticipate; Perception of sensory enhancement, time distortion, increased sense of well-being, euphoria, alert relaxation, reduced anxiety, possible hallucinations (often visual).
The full series (multiple tracks) in the Marijuana Frequency Collection is coming soon, and EACH track will induce a different type of Marijuana experience.
BUT
You donít have to wait for the enitre collection, you can experience and savour this extremely rare and exotic frequency treat NOW and at an extremely low introductory price (far less than the cost of a 3D movie ! ).
TRY THIS ONE WITH HIGH QUALITY HEADPHONES !
WOW!
YOUR FREQUENCY WILL BE MADE AVAILABLE TO YOU WITHIN 24 HOURS OF PAYMENT AND YOU WILL RECEIVE ACCESS AND PASSWORD INFORMATION VIA EMAIL.
INSTRUCTIONS FOR USE;
First, grab a notepad and pen and keep these close to you.
Once you have downloaded this track, set your volume fairly loud but within comfort levels.
Loop the track and allow it to play for a minimum of 20 minutes.
Close your eyes and sit in a comfortable position, breathe deeply in through your nose and out through your mouth.† Relax.† Pay attention to what you are experiencing.
Once the experience is over, grab your note pad and pen and write down the details of what you felt, saw, thought, experienced.† Report these effects to our group.