BEFORE ACCESSING, DOWNLOADING, OR USING THIS OR ANY OF THE SOUND OF STARS FREQUENCIES, YOU MUST READ AND AGREE WITH AND TO OUR DISCLAIMER. TO REVIEW THE DISCLAIMER, CLICK THE 'CATALOG' BUTTON PANEL BELOW (NOT RECOMMENDED FOR USE BY PERSONS WITH EPILEPSY, MIGRAINES, SEIZURES AND RELATED).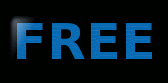 FULL VERSION
FREQUENCIES FOR MEMBERS!

SPECIAL GIFTS MEANT FOR THE SPECIAL ONES!

Are You Ready to Receive:
$269.58 USD
WORTH OF FREQUENCIES ?
JUST ONE OF THE MANY BENEFITS
YOU'RE ABOUT TO ENJOY!
WHEN YOU BECOME A SOUND OF STARS MEMBER!

WANT MORE INFO ?

NORMAL

MEMBER

CLICK THE LINK FOR EACH ITEM NAME

RETAIL

PRICE

BELOW:

PRICE

(ALWAYS)

29.97

FREE

29.97

FREE

19.97

FREE

19.97

FREE

19.97

FREE

19.97

FREE

19.97

FREE

19.97

FREE

19.97

FREE

29.97

9.97

FREE

9.97

FREE

9.97

FREE

9.97

FREE

Wonderz1

BONUS

FREE

TOTAL :

$269.58

$0.00
WHAT ELSE DO YOU GET WITH YOUR MEMBERSHIP?
- ACCESS TO OUR EXTENSIVE ONLINE ARCHIVES!
- ACCESS TO OUR GLOBAL NETWORK OF OVER 3,000 PEOPLE!
- PREFERRED COMMUNITY SUPPORT IN YOUR OWN COOPERATIVE EXPERIMENTS!
- PARTICIPATION IN ONE OF THE WARMEST, FRIENDLIEST COMMUNITIES ONLINE WITH GOOD HEARTED, INTELLIGENT PEOPLE LIKE YOURSELF!
- ACCESS TO COMMUNICATE WITH THE DEVELOPER IN THE FORUM

HOW DO I GET MY VERY OWN
MEMBERSHIP RIGHT AWAY?
EASY!
A ONE TIME PAYMENT OF ONLY
$39.97
GETS YOU ALL OF THE ABOVE!

IMMEDIATE ACCESS AND
DOWNLOAD CLICK HERE
OR SAVE $10.00
OFF THE NORMAL RETAIL MEMBERSHIP PRICE BY
NOTE: THIS DISCOUNT IS AVAILABLE FOR A SHORT TIME ONLY
AND WILL NOT BE EXTENDED.

GETTING YOUR MEMBERSHIP
IF YOU PURCHASE AT THE SPECIAL SALE PRICE, YOUR MEMBERSIP WILL BE
MADE AVAILABLE TO YOU WITHIN 24 HOURS OF PAYMENT AND YOU WILL
RECEIVE ACCESS AND PASSWORD INFORMATION VIA EMAIL.
WHEN YOU HAVE PAID FOR YOUR MEMBERSHIP, YOU WILL RECEIVE AN
EMAIL FROM 'TRADEBIT'. THIS WILL CONTAIN AN ACCESS LINK AND A
NUMERIC 'TOKEN CODE'. THIS WILL BE CONTAINED WITHIN A DOCUMENT
MESSAGE WHICH YOU WILL OPEN AND REVIEW. YOU WILL FOLLOW THE
INSTRUCTIONS IN THE EMAIL SENT TO YOU AND YOU WILL IMMEDIATELY (OR
WITHIN 24 HOURS OF PURCHASE) BE GRANTED MEMBERSHIP AND ACCESS
TO ALL OF THE ABOVE FREE FREQUENCIES AND ALL OF THE BENEFITS OF
MEMBERSHIP!
* NOTE, THIS PAYMENT IS NON-REFUNDABLE, ONCE YOU HAVE PAID YOU GET TO USE AND KEEP
THE FREQUENCIES GRANTED BUT TO RETAIN MEMBERSHIP YOU MUST ABIDE BY THE ONLINE
COMMUNITY RUYLES AND GUIDELINES. IF THE MODERATOR DECIDES YOU HAVE BREACHED
THESE YOU MAY LOSE YOUR MEMBERSHIP IN THE GROUP AND NO REFUND WILL BE GIVEN ( YOU
MAY IN THIS CASE RETAIN THE FREQUENCIES ).

INSTRUCTIONS FOR USE:
First, grab a notepad and pen and keep these close to you.
Once you have downloaded this track, set your volume fairly loud but within comfort levels.
Loop the track and allow it to play for a minimum of 20 minutes.
Close your eyes and sit in a comfortable position, breathe deeply in through your nose and out through your mouth. Relax.
Pay attention to what you are experiencing.
Once the experience is over, grab your note pad and pen and write down the details of what you felt, saw, thought, experienced.
Report these effects to our group(s).
WATCH US ON YOUTUBE - CLICK HERE
JOIN OUR ONLINE GROUPS:
NOTE MEMBERSHIP IN THE YAHOO GROUP GRANTS ACCESS TO THE
ABOVE PRIVILEDGES. MEMBERSHIP IN THE FACEBOOK GROUP IS FREE
BUT DOES NOT GIVE ACCESS TO THE ABOVE FREQUENCIES.
ADMITTANCE TO THE FACEBOOK GROUP IS NOT GRANTED
AUTOMATICALLY BUT IS GOVERENED BY OUR APPROVAL PROCESS,
FOR MORE INFORMATION ON THIS PLEASE SEE THE FOLLOWING LINK:
APPROVAL PROCESS FOR OUR FACEBOOK GROUP