<![if !supportLineBreakNewLine]>
<![endif]>
PROCRASTINATION
THE REMEDIAL FREQUENCY SERIES
…Another exciting component of
the
Frequency Series …
IMAGINE A FREQUENCY THAT COULD HELP
YOU DRAMATICALLY OVERCOME
PROCRASTINATION
Something we all wrestle with … But…
IS A REMEDY LIKE THIS,
EVEN POSSIBLE?
Does this interest you?
Fine,
then simply email me at
and YOU tell ME how incredible this sounds to you, how much you want to GET OFF YOUR ASS and start making your life FINALLY HAPPEN, and let me know if you feel such a POWERFUL frequency should be released publicly....
BUT FIRST,
WHAT "IS" PROCRASTINATION?
CHECK THIS OUT ;
WIKIPEDIA DEFINTION; http://en.wikipedia.org/wiki/Procrastination
Procrastination refers to the counterproductive deferment of actions or tasks to a later time. Psychologists often cite such behavior as a mechanism for coping with the anxiety associated with starting or completing any task or decision.
[1] Schraw, Wadkins, and Olafson have proposed three criteria for a behavior to be classified as procrastination:
it must be counterproductive, needless, and delaying.
[2] Procrastination may result in stress, a sense of guilt and crisis, severe loss of personal productivity, as well as social disapproval for not meeting responsibilities or commitments.
While it is regarded as normal for people to procrastinate to some degree, it becomes a problem when it impedes normal functioning. Chronic procrastination may be a sign of an underlying psychological disorder.
The famous psychologist Carl Jung made frequent use of archetypes, including those found in astrology, in both udnerstanding his patients distresses in consciousness as well as deriving means to remedy them.
Both the Ancient Chinese and Tibetans and even Ayurveda,
http://en.wikipedia.org/wiki/Ayurveda
made use of similiar constructs.
Imagine that procrastination had its own sort of unique 'chemistry' in the mind, and imagine if you could identify that and then imagine you could then change it, neutralize it, transform it.
From an archetypal perspective ;
( the energetic chemistry of the mind and heart),
one 'cure' for PROCRASTINATION could be easily described as the abstract but specific idea of the archetypal blend of the analog to what an astrologer would call ;
'Saturn Harmonized in Libra'
This energy has often been referred to as
'The Gaurdian Angel'
of the inner self.
WHO IS THE 'BLUE MAN' APPARITION, CLAIMED TO BE SEEN FREQUENTLY BY THE USERS OF THE 'SOUND OF STARRS' FREQUENCIES?
<![if !vml]>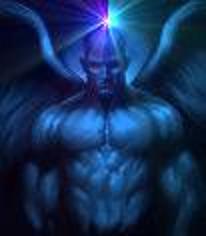 <![endif]>
But it doesn't end there!
Here are other traditional key words and phrases that describe this miraculous blending ;
( Sounds pretty amazing and appealing, doesn't it? )
"Famous, rich, tall, fair, handsome, tactful, powerful, respected, sound judgment, independent, prominent, charitable
Saturn is in the sign of its exaltation here and the radiation is very harmonious. The native is very independent, somewhat reserved. There is a strong love of justice and an equally strong sense of duty. The native is a "sticker" at anything undertaken and will not shirk even boring routine and/or hard work, although there is a strong appreciation of beauty, ease and comfort.
Saturn in Libra is exalted and very strong and therefore his good aspects bring out all the fine saturnine qualities and on that account secure for the person public esteem and recognition. The marriage partner is chaste and pure as gold. This position also brings good health and long life,
With Saturn in Libra, you are likely to gain from both marriage and partnerships in general and your father could help bring these profitable unions about. You are likely to acquire status and rank in your joint ventures or associations helped by a sympathetic disposition towards others. Religion and mysticism could interest and reward you. Your marriage partner could be of a marked age difference or status but the union will be good for both of you, with the partners both gaining in prestige and influence or wealth."
Libra Governs:
Racing and gambling, abdomen, navel of kalapurusha, roads, commercial places, betting places, streets, exchanges, byways, thoroughfares, forests, planes.
Medical astrology- Libra - Anatomical Parts
Kidneys, ovaries and seminal vesicles, uriters and epidermis, lumbar vertebrae.